Six feet apart. No large gatherings. Don't forget your mask!
It's hard to hear those sleigh bells ringing or feel the holiday bliss when our world is full of so much uncertainty. During a time when we would normally surround ourselves with family and friends, we're being told to stay apart to keep those we love safe.
You might be wondering how to feel that holiday cheer in our "new normal." Well, we have some ideas and tips that are sure to have you fa-la-la-la-la-ing around your home in no time.
Decorate Your Home for the Holidays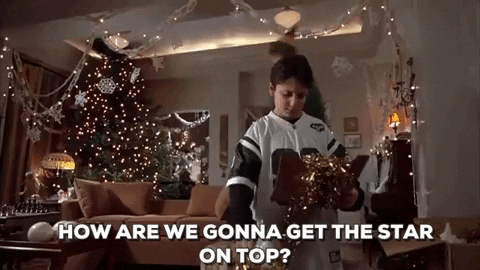 This might seem obvious, but it's even more important to deck the halls this year. Get as festive as possible and create your own winter wonderland. From cut-out snowflakes to garland and wreaths, use this quarantine holiday to release your inner elf.
Go See Christmas Lights
Just as important as it is to put up your own lights and decorations, drive around your neighborhood and view how others decorated this season. In many areas, you can even find drive-through light shows. However you decide to take in the numerous luminous options this year, remember to do it from the safety of your car.
Watch Holiday Movies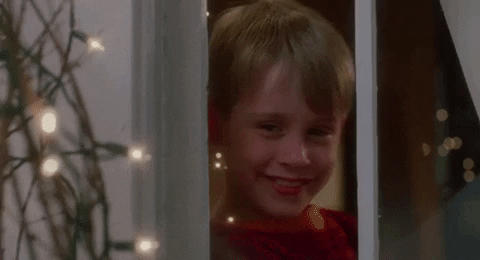 There's nothing better than making a cup of hot chocolate, curling up with a cozy blanket, and putting on one of your favorite holiday movies. We recommend keeping the tissues close if you choose to watch The Christmas Shoes or any other sappy classic!
Need to know which streaming service to use? Netflix, Hulu, and Disney+ all have plenty of holiday movies to choose from. And if you still use cable, Freeform is once again hosting their annual 25 days of Christmas.
Jam Out to Holiday Music
Although in-person caroling might be off the table, you can create your own playlist and even host your own digital karaoke nights. If you're not a fan of crafting your own merry mix, Spotify has some great preset holiday playlists you can choose from, too.
Don't forget: "The best way to spread Christmas cheer is singing loud for all to hear." Just try not to disturb any grinchy neighbors!
Host a Virtual Secret Santa
Secret Santa is a must-do to get into the holiday spirit. This year, you'll want to send your gifts by mail and host a virtual secret Santa party. All you need to do is choose a time and send out a link to all of your guests. Video conferencing apps like Zoom always get the job done.
Make sure to have a few games up your sleeve like holiday bingo or a speed gift wrapping competition. And don't forget the 'nog.
Send Holiday Cards and Gifts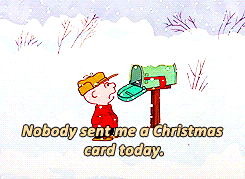 Being isolated for the holidays can be lonely. But it's easy to show your loved ones how much you care by sending them holiday cards or gifts. Instead of just sending out virtual cards, use this extra time to personalize each one this year. You could even up the ante by taking out the crafts and make one-of-a-kind handmade cards instead of purchasing the pre-made ones from a store. Now's the time to get creative.
Stay safe and happy holidays!