During the winter, imagine your health like a snowball perched on top of a hill.
Up until now, you've been crushing the whole #HealthyLiving thing. Google "up-and-coming health gurus," and you might find your face on the first page.
Then, winter arrives. You walk into your office's kitchen, and before you, like an adult-sized mousetrap, sits a tin of holiday cookies. It's OK. Taking one won't do any harm.
Remember that snowball? The symbol of your health? It starts to rotate off its plateau. Suddenly, it starts barreling down the hill, uncontrollably growing as it collects junk along the way: cookies, candy, gym excuses, several mornings of just 10 more minutes in bed, and a general apathy for those healthy habits that propelled you through the summer and into the fall.
Now, breathe. Staying healthy over the winter is a bear; and staying healthy at work over the winter is a whole different animal. To fight back, use the resources for the office health tips you need to be the best, healthiest you during the harsh winter months.
With the occasional late nights, difficult deadlines, and easy-to-access snacks, the office can be a hotbed for unhealthy temptations. This guide will get you on the right track toward eating healthy at work, and overall practicing healthier habits.
We're sure you've heard of the standing desk trend. But is it more than just a fad? Short answer: Yes. Long answer: Read this exposition on the effects a standing desk will have on your daily office life.
Productivity is inextricably tied to staying healthy at work. But did you know ping-pong, one of the most popular trends in the start-up world, is one of the most powerful productivity boosters in the office? Find out why in this blog.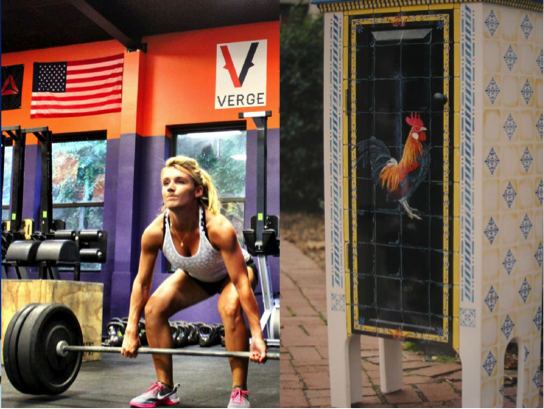 Having a unique hobby outside of the office can have as much impact on your health as what you do inside the office. Here's what some of our own do after the 5 o'clock whistle blows for a little inspiration.
Over to you: We want to know your secrets to staying healthy in the office, especially over the winter months. Give us a shout on Twitter @QuattroPhilly!